Japan-Taiwan Exchange Fellowship (1)
更新日 2017.12.31
November 25 to December 11, 2017, time flew by fast. Being picked up, with Dr. Kao, at Narita airport and brought to a warm welcome dinner by Dr. Kawarai and Dr. Kinoshita, feels like it just happened yesterday. I really appreciate Professor Ohtori's open-minded approval, Dr. Yoh's support and Dr. Higashiyama's arrangement that we had the chance to visit Chiba University Hospital as well as many other medical institutes.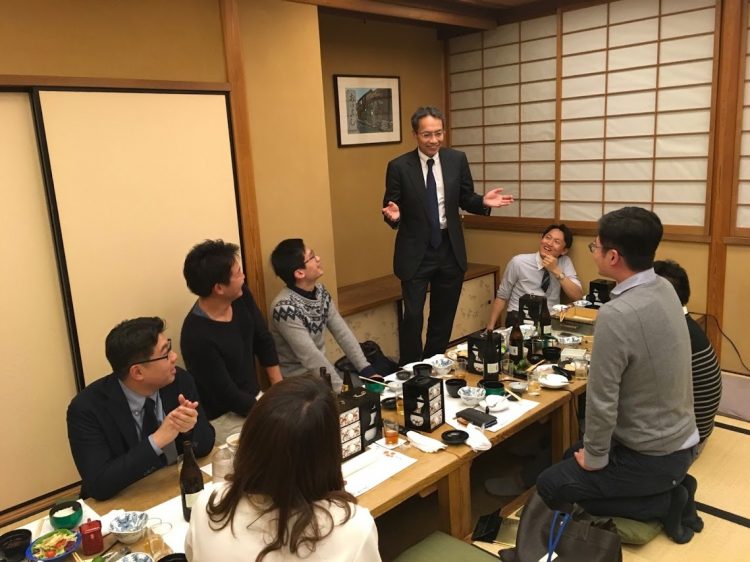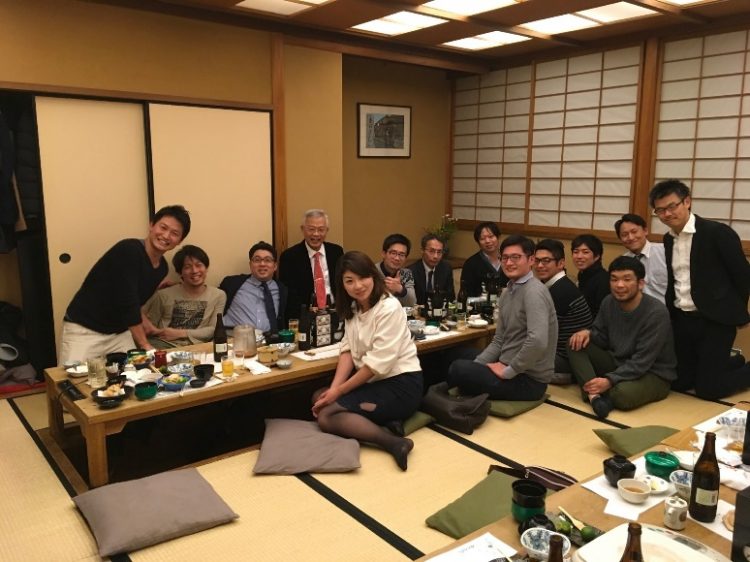 In Chiba University Hospital, I am deeply impressed by the enormous energy for research you have. I felt honored and privileged to join the conference and share my work with you on the stage of 千葉醫學會整形外科例會, an unforgettable experience. The observation in the wards and clinics, and the discussion with you were enjoyable. I came to know the variety and complexity of Chiba University Hospital patients as well as the difference between Japan and Taiwan health systems. In the few days with hip group, I observed skillful demonstration of direct anterior approach with specific traction table for primary and revision THRs, which is not yet popular in Taiwan. It is also exciting to know about application of 3D templating for preoperative planning, a powerful tool. Thanks to Dr. Nakamura and Dr. Hagiwara's explanation with patience, and to all members of the hip group, I've learned a lot and may introduce them to my colleagues. Most important of all, I should thank for your warm hospitality. Experiencing the Japanese end-of-year party was indeed very special. In Taiwan, we have this similar event, with a bit different style, at the end of the lunar year. Even the name "忘年會" can be the same. (sometimes 望年會) Hope many of you may join us in the future. At last, I should share my gratitude for Dr. Kawarai and Dr. Kinoshita. You were always there to guide us in Chiba University Hospital like old friends. You guys are the BEST!
Thanks to Professor Ohtori and Professor Takaso's approval, as well as Dr. Higashiyama's arrangement, I visited Kitasato University Hospital and learned many from Dr. Fukushima, a skillful hipsurgeon with academic mind. There were also three days I followed Dr. Kamegaya to his clinic, surgery, the regional monthly meeting of pediatric orthopedics and the annual meeting of Japanese pediatric association with other international fellows. And more, I was lucky enough to observe Professor Uchida's fascinating hip arthroscopy surgery. It has been a fruitful journey, with newly formed connections among Japanese and Taiwanese medical professionals. Before this trip I had only few Japanese friends, now I may say that I have many. Thanks to Dr. Yoh's offering. Hope the program lasts long and ever that many new connections continue to be built by the successors.